Dainese Druid leather gloves features:
The Dainese Druid 4 leather racing gloves are an expression of the highest protection standards, designed for maximum performance on the track and the road. World Championship safety and ergonomics are guaranteed by the presence of the pre-curved and thermoformed sleeve, the carbon inserts on the knuckles and back, and the thermoplastic protector on the little finger.
They are guaranteed to be resistant owing to the polyurethane inserts on the palm and joints, while four-way stretch ensures extreme comfort and a perfect fit at all times.
DRUID 4 GLOVES
Ready for infinite track days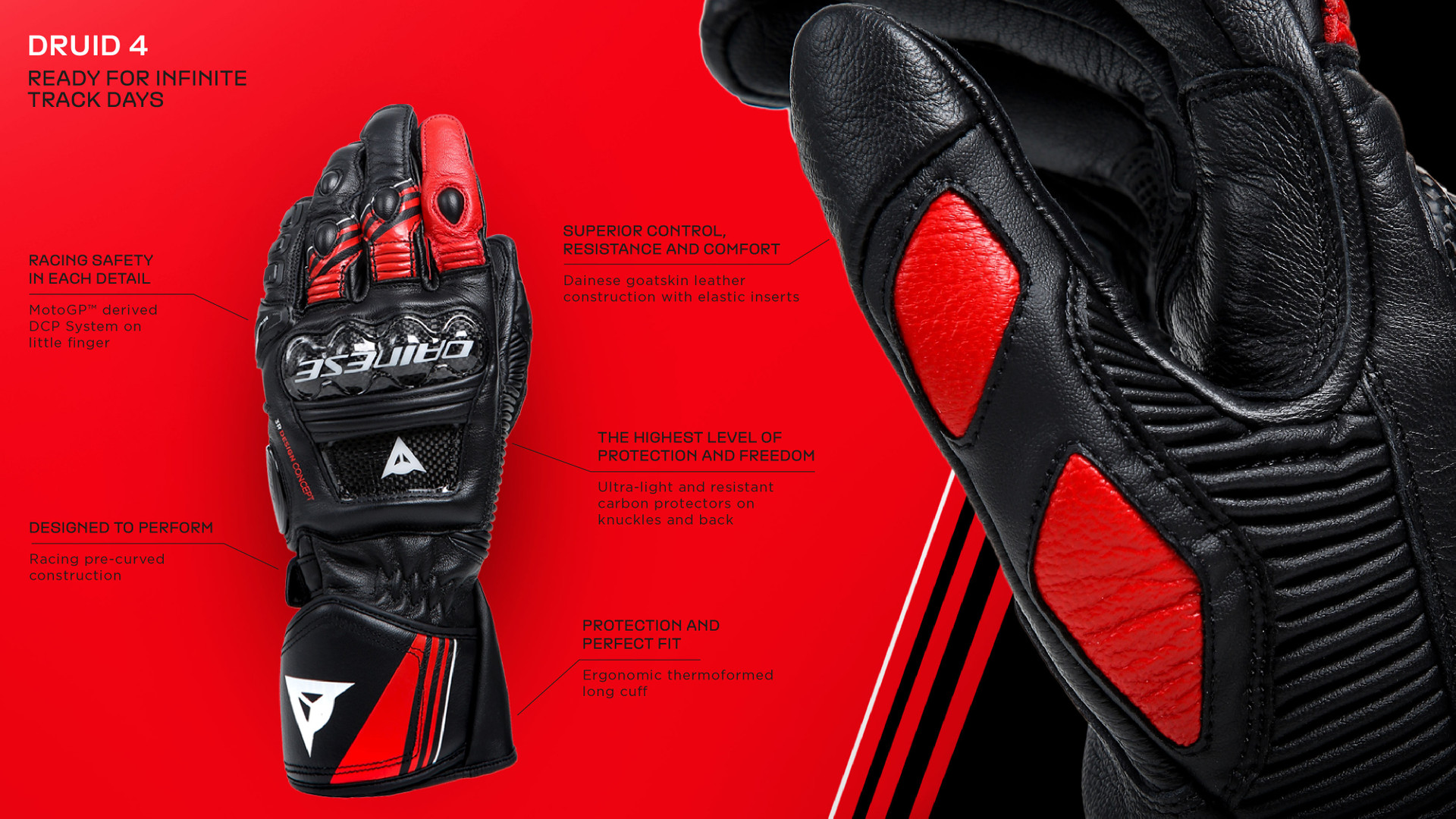 —————————————————————————————————————————————————————-